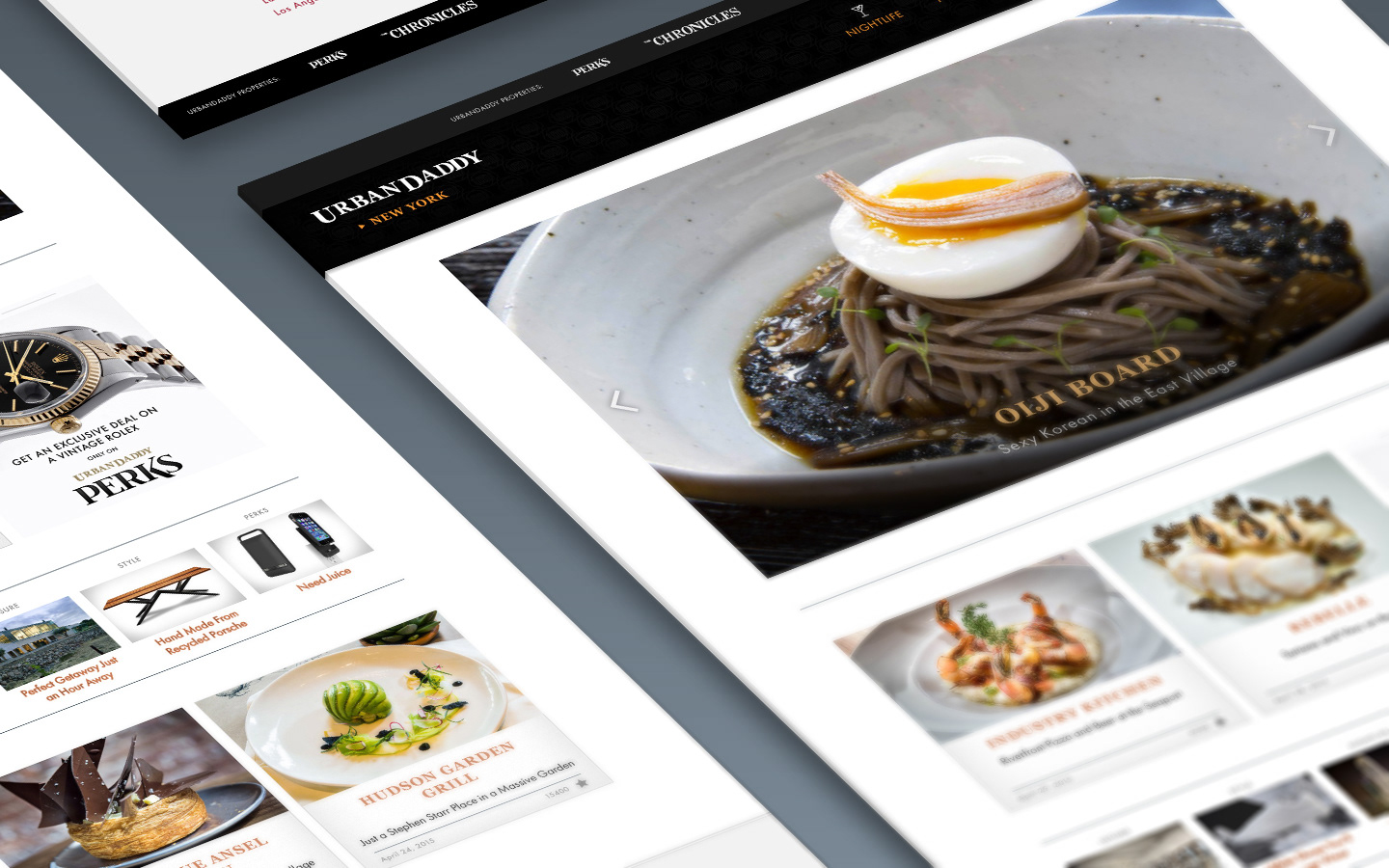 P R O J E C T    B R I E F
UrbanDaddy Enterprises
is a lifestyle media company, focused on the intersection between hyper-relevant content and digital innovation. UrbanDaddy Enterprises curates editorial content, experiences, shopping and events across multiple platforms including email, mobile, online and offline.  Catering their content to people who desperately seek to consume. They want to try the newest X. They want to do the newest Y.
1. Update the UrbanDaddy homepage to highlife the latest headline article.
2. Display past articles in a format that allows the viewer to easily scan through them.  
3. Blend Advertisements into the layout, but label them as "Advertisements".
4. Pepper in a few articles from other Urban Daddy properties, especially Perks.
5. Make it mobile friendly
.
W I R E F R A M E
Completely skipping the paper sketch, I jumped straight into Adobe Illustrator to quickly put together a lo-fidelity wireframe. To display the content I opted to follow the trend of UI Cards. They are compact yet comprehensible and maintain a unified layout across most screen sizes.